The easy will journey - Part 5: Okay, seriously, get your will updated!
So, you've got a will in place. We want to sincerely congratulate you. You have achieved what less than 30% of the population has and got your affairs in order. Your family will now know exactly what your wishes were should anything happen to you. You have also helped them avoid the chaos and drama that comes with trying to wind up an estate with no will.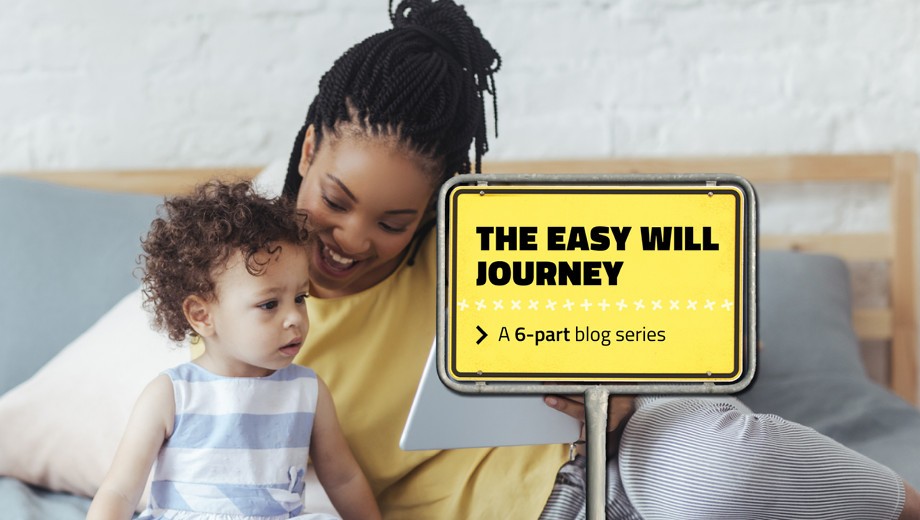 Tales of champagne corks and coconuts
Did you know that every year, 34 people die from flying champagne corks and 150 die from falling coconuts? You may recall a few years ago, we ran a campaign called, "Life can be unexpected", showcasing examples of bizarre ways people die to highlight why it's important to have your affairs in place as life can change in an instant.
Over the past few weeks, we covered the will 101 basics. Now we want to explain why it's necessary to also review your will regularly and update it when needed.
We don't want to drive you round the bend
Many people think that once they have drafted and signed their last will and testament, that's it – they can tick that life admin item off their list and sleep easy.
Your will is a legally binding contract, and it needs regular attention to ensure that as time goes by through the different ages and stages of your life, it still speaks to your wishes as to who should inherit what. We recommend reviewing your will annually or whenever you undergo a big life event, such as:
Marriage.
Divorce.
Having children.
Purchasing property.
Starting a business.
The death of a beneficiary.
An outdated will can lead to chaos and drama for those you leave behind and, in some cases, financial ruin and devastation. Here's why…
Ex-wives, new wives, stepsons and pianos
Here are a couple of stories based on true events that some of our financial advisor partners experienced with their clients, illustrating the importance of having an up-to-date will:
Example 1:
A client owned a valuable piano factory, and upon meeting his second wife, who had a child of her own, he moved to SA. The client, however, never updated his will to include his second wife and stepson. When he passed away, his entire piano factory was inherited by his first wife and two daughters, while nothing was left to his second wife and stepson.
Example 2:
A wealthy client passed away with an estate worth many millions with assets in SA and abroad. He was reluctant to review his will and didn't get around to it. At the time of his passing, he had been remarried and had had one son with his new wife. The first will that had been drafted in the '60s was found. In this will, his daughter from the first marriage was listed as the sole beneficiary, and so the son from his second marriage ended up taking legal action to try and gain a share of his father's inheritance.
The consequences of not updating your will
The consequences can be far-reaching, as can be seen in the stories above. This is where the importance of updating your will comes into play. An outdated will can lead to a cascade of 'roadblocks', including:
Your will not being distributed according to your current wishes, leaving your loved ones at a disadvantage.
Changes in relationships or family dynamics leading to unintended beneficiaries inheriting from your estate, which can result in family feuds and even legal battles.
Legal challenges in the estate administration processes, resulting in higher legal fees and delays in asset distribution.
These complexities and unnecessary stresses can be avoided with a clear, up-to-date and valid will.
At Capital Legacy, you can book a complimentary will review – in fact, as many as you need, any time you need one. You can also chat to your Financial Advisor for assistance.
Whether you're in need of a will, life insurance, education cover,
or the power of all three, we have got you covered.
---